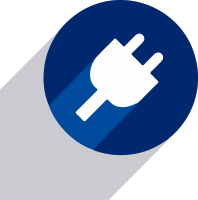 Custome Plugin Development
Example plugins built by MOpenSoft
DDX lab-case plugin: an integration between OpenDental and DDXDental laboratory:
Automatically generate DDX labcase from OpenDental using patient and provider data
Automatically confirm DDX labcase and add relevant info into OpenDental labcase
OpenDental lapcase look up
etc.
Payment plugin: allow dentist to select the provider from the list when proceeding patient patient. This happens when a treatment being made by a provider who is not patient's primary or secondary providers. This can also be worked around in OpenDental but take more time.
Sterilization tracking: records autoclave cycles and instrument packs with barcode labels. It tracks which instrument packs were used for each patient and which autoclave cycle it came from. Recorded data includes the details of the autoclave used, the sterilisation cycles, date/time, ID, who operated the cycle etc.